Chicco Next2Me Magic 2 Cool Grey 4 Piece Bundle
Sleep is precious, and that's why the Chicco Next2Me Magic 2 Side Sleeping Crib is such a great idea- it helps you and your little one have a better quality of sleep. With a new look and even more features than the original Next2Me, the innovative Next2Me Magic Cool Grey makes side sleeping even simpler than ever and with this 5 piece bundle, you also get a set of matching sheets, a Boppy Pillow which is perfect for nursing your little one AND a Next2Stars light and sound projector all for one great price!!
Mesh sides for easy viewing and ventilation
Carrying bag for easy transportation
Soothe your little one to sleep
Side sleeping is much safer than co-sleeping
An excellent value bundle
All about me
Side-sleeping is a great idea - your little one gets their own comfortable cot, with a mattress designed to support them in all the right areas, and you get the bonding experience of being so close to your child without the worry of accidentally causing them injury whilst you snooze. Great peace of mind brings a more peaceful sleep for you both.
The Next2Me Magic can be adjusted to fit at the side of any bed, including divans. The height can be adjusted up to 11 positions, and the feet on the base automatically retract when close to a solid surface like the side of a divan base. The crib has four swivel wheels, so you can bring it close and also reposition when you want to move it around the home. If your little one suffers from reflux or congestion, the Next2Me Magic can be tilted to support them- very handy! It also boasts a new rocking mechanism which can be activated by the touch of a button, helping to keep your little one calm and soothing them if they wake suddenly.
With padded sides and a supportive, thick mattress, it's no wonder that little one's sleep so soundly on the Next2Me Magic. The comfort of the crib is second to none- and on this new version, the comfort is even greater because there are new features to keep your little one cool. Mesh windows on both sides allow excellent airflow, as does the 3D mesh mattress cover. The mesh side allows you to get a clear view of your little one from even more angles as well as increasing breathability.
Of course, a huge part of this cocooning crib is that the side can be lowered so that the Next2Me almost becomes a side-extension of your own bed- the ultimate in side-sleeping benefits. Unlike previous versions of the Next2Me, on the Magic the whole side has a one-handed sliding panel that rolls down and tucks neatly underneath and then comes back up again as needed. Ingenious!
When you're heading away for a holiday or a night at Granny's house, the Next2Me Magic can be folded up and packed away into it's included carry bag. A safety harness is also included to help you transport the cool crib wherever you go. And cleaning is even easier than before too- the stylish zipper in the soft outer cover makes removing the cover for cleaning a breeze.
The perfect fit for your Next2Me, the set of 2 Chicco Next 2 Me Crib Sheets in this bundle are made of soft cotton to ensure they don't irritate the sensitive skin of your child. Each set consists of a beautifully patterned sheet and a plain one for you to rotate whilst the other is being washed- which you can do in your machine at 40°c for your convenience. They measure 83 x 50cm and fit snugly so that they cannot be dislodged easily by pulling on the corners for added safety.
Then we have the Next2Stars Light and Sound Projector. This helps create a relaxing atmosphere in your little one's nursery. Its soothing, sweet music and soft light display projections will help your baby drift off to sleep happily, and if your little one stirs in the night, the sound sensor will activate the nightlight again to calm and reassure them.
The Next 2 Stars projector easily attached to most cots, cot beds or other bedside areas, though it has been designed with the Chicco Next2Me side-sleeping crib in mind so fits perfectly over the edge of the crib. You can also place it on a flat surface nearby- the base is very sturdy. When in place, you can choose how you want it to work- with melodies, lights, or both. It offers 3 light effects, a soft projection with an automatic colour change, a full ceiling projection or as a simple night light- the moon on the front lights only in this mode.
There are 30 minutes of music and soothing sounds programmed into the projector, with classical, pop, new age and nature sounds available through, you can cycle through manually to get to the sound your little one loves the most. A volume controller on the unit means you can adjust to suit differently-sized nurseries.
If your little one starts to stir in the night, the projector can detect crying and will start to play music and glow again to try and soothe them and lull them back to sleep, a great feature which can really help both of you get some much-needed sleep! This brilliant device also comes with a soft, fabric toy which can be detached as required- the toy is machine washable for your convenience. It's a great way to help your little one develop their visual skills and musical awareness and is suitable for use from birth. The unit requires 2 x AAA batteries, which are not included.
Last but not least we have the Boppy Pillow. This one amazing pillow has four brilliant uses! The award-winning Boppy Pillow is perfect for nursing a little one, a safe place for little ones to lounge, it's paediatrician approved for tummy time and also provides the perfect place for back support whilst sitting. And what's more; the soft pillow comes with a slipcover, available in a variety of different designs so you can personalise to suit your style!
Ideal for use from birth, the Boppy cushion has been designed with an ergonomic shape that makes it ideal for placing your baby at the ideal height for breastfeeding, making sure your little one has plenty of support whilst they feed whilst taking the tension and pressure off you as you feed them. The insert allows the pillow to adapt to the shape of every mum without losing its original shape, to ensure positioning is correct.
From 2 months onwards, the padding in the Boppy pillow is a great way to prevent your baby from sinking into the cushion, meaning it can become a cosy nest that they can relax in comfort, yet keeping them in a position that aids digestion and prevents regurgitation.
After 6 months, the Boppy can be used to safely assist your child with the development of motor coordination, by using it for tummy time, or for helping you little one sit up comfortably and supported from 9 months; it allows your child to learn and maintain their balance before being able to sit up unaided.
Both the pillow and slipcover are machine washable for your convenience and will retain its shape and consistency even after extensive use and washes.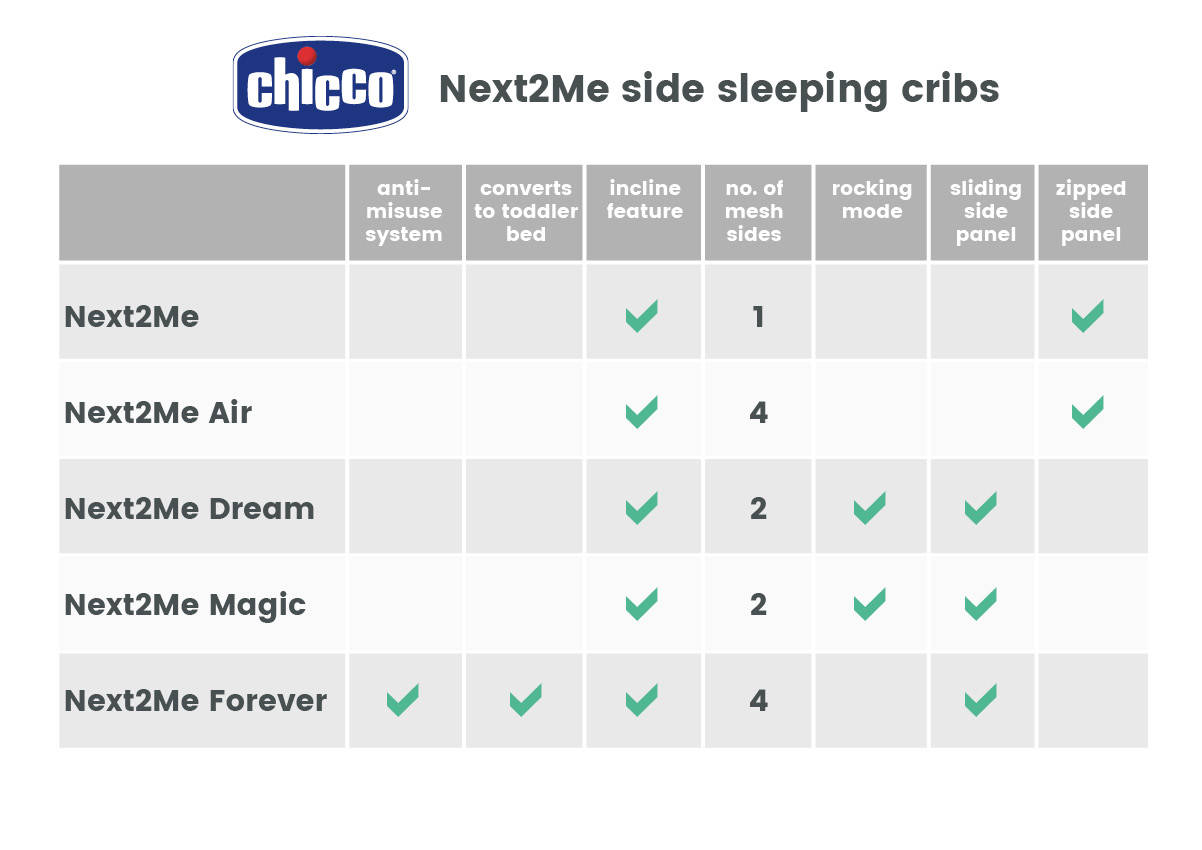 | | |
| --- | --- |
| Size | 16 x 58 x 94cm |
| Mattress | Included |
| Maximum user weight | 9kg |
| Product weight | 13kg |
| | |
| --- | --- |
| Brand | Chicco |
| MPN | N2MMAGIC5GSBCBUNDLE/AKN, N2MMAGIC5GSBBBUNDLE/AKN, N2MMAGIC5GSBWBUNDLE/AKN, N2MMAGIC5GNCBUNDLE/AKN, N2MMAGIC5GSNBBUNDLE/AKN, N2MMAGIC5GSNWBUNDLE/AKN, N2MMAGIC5GSPCBUNDLE/AKN, N2MMAGIC5GSPBBUNDLE/AKN, N2MMAGIC5GSPWBUNDLE/AKN, N2MMAGIC5GBCBUNDLE/AKN, N2MMAGIC5GBBBUNDLE/AKN, N2MMAGIC5GBWBUNDLE/AKN, N2MMAGIC5GNBBUNDLE/AKN, N2MMAGIC5GNWBUNDLE/AKN, N2MMAGIC5GPCBUNDLE/AKN, N2MMAGIC5GPBBUNDLE/AKN, N2MMAGIC5GPWBUNDLE/AKN, N2MMAGIC5PBCBUNDLE/AKN, N2MMAGIC5PBBBUNDLE/AKN, N2MMAGIC5PBWBUNDLE/AKN, N2MMAGIC5PNCBUNDLE/AKN, N2MMAGIC5PNBBUNDLE/AKN, N2MMAGIC5PNWBUNDLE/AKN, N2MMAGIC5PPCBUNDLE/AKN, N2MMAGIC5PPBBUNDLE/AKN, N2MMAGIC5PPWBUNDLE/AKN, N2MMAGIC5SPCBUNDLE/AKN, N2MMAGIC5SBCBUNDLE/AKN, N2MMAGIC5SBBBUNDLE/AKN, N2MMAGIC5SBWBUNDLE/AKN, N2MMAGIC5SNCBUNDLE/AKN, N2MMAGIC5SNBBUNDLE/AKN, N2MMAGIC5SNWBUNDLE/AKN, N2MMAGIC5SPBBUNDLE/AKN, N2MMAGIC5SPWBUNDLE/AKN, N2MMAGIC5WGNCBUNDLE/AKN, N2MMAGICEDBUNDLE |
Shop now. Pay later with Klarna.
We're excited to announce we have partnered with Klarna to bring you new ways to pay at checkout.
Here's how it works

Step 1
Add products to your cart and select "Klarna" when you check out

Step 2
Enter a few personal details and you'll know instantly if you're approved

Step 3
Klarna will send you an email confirmation and reminders when it's time to pay and you can manage your orders and payments in the Klarna app.
---
Payments Information
Pay in 30 days
Make your purchase today so you can try before you buy. Only pay for what you keep. Pay up to 30 days later. No interest. No fees. No impact to your credit score.
Paying after delivery allows you to try before you buy and is the easiest way to shop online.
Complete the payment in full after purchase at no added cost.
Report returns directly in our app and only pay for the items that you keep.
Not making your payment on time could affect your ability to use Klarna in the future.
Debt collection agencies are used as a last resort
You must be 18+ and a UK resident to be eligible for this credit offer. Pay Later Terms and Conditions
Pay in 3 interest-free instalments
Spread the cost of your purchase into 3 interest-free instalments. The first payment is made at point of purchase, with remaining instalments scheduled automatically every 30 days. No interest or fees. Select the Klarna option and enter your debit or credit card information. To check your eligibility, Klarna will perform a soft search with a credit reference agency. This will not affect your credit score.
No interest. No fees. No impact to your credit score.
A new way to pay that's an alternative to a credit card.
3 instalments gives you flexibility to shop without interest or hidden fees.
Not making your payment on time could affect your ability to use Klarna in the future.
Debt collection agencies are used as a last resort.
You must be 18+ and a UK resident to be eligible for this credit offer. Pay in 3 Terms and Conditions
---
About Klarna
Pay online or in the app
Review your latest purchases and make payments in the Klarna app or online.
Safe and secure
With Klarna, you are always covered through Klarna's Buyer Protection policy . Modern safeguards protect your information to prevent unauthorized purchases.
Frequently asked questions
Visit our FAQ page (https://www.klarna.com/uk/customer-service/) to find out more about using Klarna.
About Klarna
At Klarna, we have a relentless focus on creating the best shopping experience in the world. We believe payments are so much more than just a way to send money. That's why our smooth checkout options give you more time and control so you can focus on the things you love.
More than 90 million shoppers are using Klarna.
200,000 retailers are working with us worldwide.
We're one Europe's largest banks and we've been powering online checkouts for over 15 years.
---
Uber Kids acts as an introducer and not a lender of unregulated credit products provided by Klarna Bank AB (publ). Credit is only available to permanent UK residents aged 18+, subject to status, T&Cs apply.
Please note Pay in 30 days and Pay in 3 instalments is not regulated by the FCA. Borrowing beyond your means could seriously affect your financial status, ensure you can afford to make your repayments on time by the due date.
Please spend responsibly. Borrowing more than you can afford could seriously affect your financial status. Make sure you can afford your monthly repayments on time.
For international shipping please visit our delivery page.
For information about returning an item please visit our returns page.