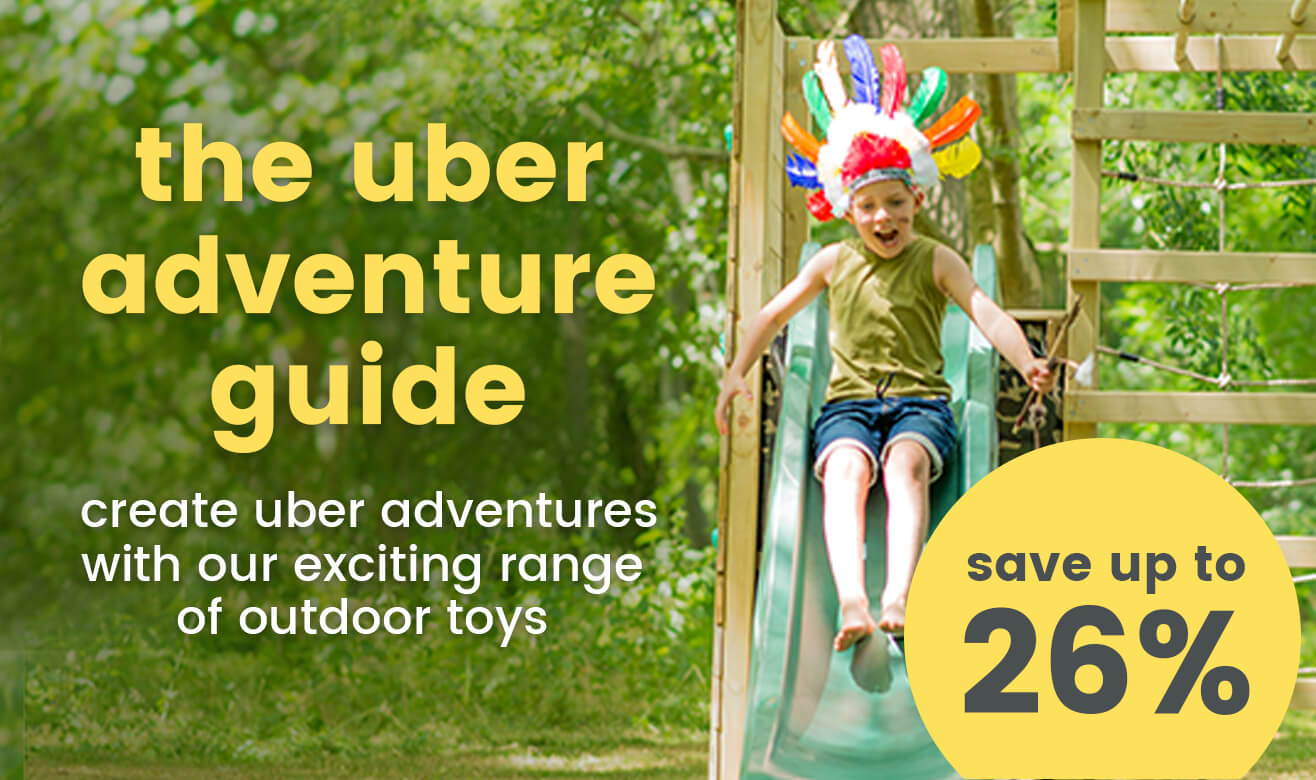 brand new offers just added!
take a look at these great offers! don't miss out as they're here for a limited time only!
find the perfect outdoor toy for your little explorer
everything you need and more to create the ultimate uber adventure
great outdoor toy offers
let us help you save while you create the perfect adventure playground
shop by brand
here are some popular toy brands to choose from
---
---
want more information?
why not check out our blog
written by Dr Julia Coultas
How Parents Can Encourage Early Play
Play is a vital part of a baby's physical, mental and social development. In order to recognise play opportunities, it's important to know what your baby can do. Read on to discover my advice on how to encourage early play in your little one...
Read more >
The Benefits Of Action Play
Parks and play areas are full of children climbing, running, leaping, cycling, and generally having fun. In a previous blog I mentioned the benefits of different types of play, now we are going to look more closely at physical activity play or what I call action play.
Read more >
written by Kiddimoto
Ditch The Stabilisers For The Benefits Of Balance Bikes
It's an unusual sight, a bike with no pedals. But they are the perfect introduction to cycling for toddlers and there are many benefits of balance bikes...
Read more >
Bike Safety: Don't Forget Your Helmet!
Over 250,000 children a year arrive at A&E having had an accident involving their bike. A high number of these cases sadly involve head injuries which can be lethal – causing serious, sometimes irreparable damage...
Read more >