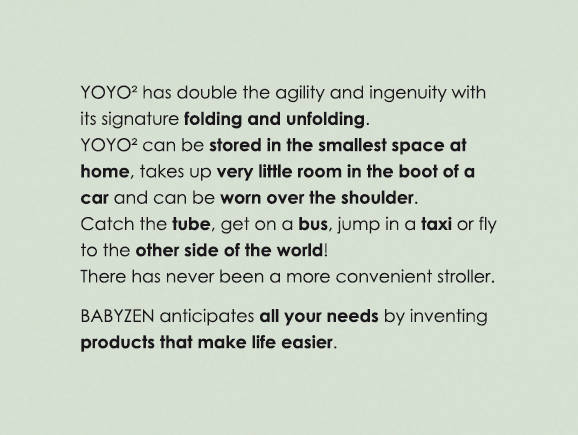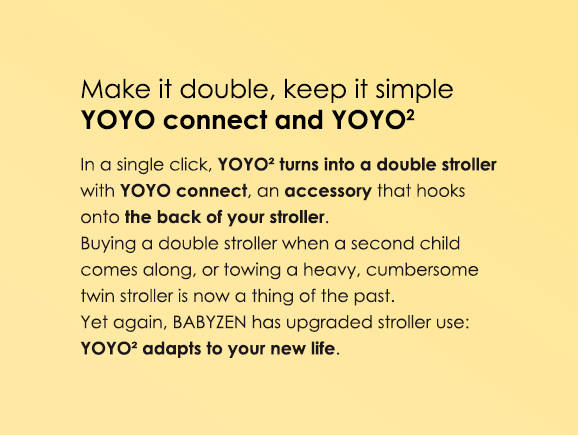 About BABYZEN
YOYO² accompanies your child from birth to early childhood.
Just choose the fabric version that you want at birth:
• newborn pack
or
• bassinet
Then change it as your child grows:
• 6+ color pack
YOYO² is so compact that it can be stored in the smallest space at home, takes up very little room in the boot of a car and can even be carried on the plane* in both newborn pack and 6+ variants.
* Cabin luggage standards may vary depending on the airline, we recommend checking with your carrier for the latest applicable cabin luggage allowance.